Malaysia
Has it always been a dream of yours to have a paid internship or traineeship in a country with a rich culture, beautiful nature, and a large capital full of international companies? Malaysia might be the the perfect destination for you. By living and working here, you will experience the local culture and visit all the beautiful places that the country has to offer, while adding valuable experience to your resume! We can help you to fulfill this dream.
You can participate in an internship or traineeship program for up to 18 months, during which you will receive a monthly compensation and free housing. Stage-Asia will place you at a suitable company, arrange housing, and guide you through the visa application. Stage-Asia will also provide you with useful suggestions on the must see's and do's of the location of your choice as a temporary resident! This program is available for candidates who are enrolled at university, have obtained their degree or, have relevant work experience in the field they would like to pursue their program in.
Who can participate?
Our internship programs are especially tailored for students, recent graduates, or young professionals who would like to gain more work experience in a field that they would like to pursue a career in.
Our programs
Stage-Asia helps you with finding and arranging paid intern- or traineeships in Malaysia.
Internships
During an internship, you will work and gain experience at a specific department of a company. All our internships are based at hotels and resorts, where you either follow a hospitality program or a business program. During an internship abroad, you will gain valuable work experience which will boost your career and resume! We offer internships from 3 to 12 months. On average, you will work for 40-48 hours a week (6 days per week), potentially working different days and hours per week. The company will offer you a monthly compensation, consisting of a salary, housing, daily meals, and transportation. The internship program is available for students, and recent graduates.
Management traineeships
A management traineeship is a program on management level, in the Hospitality sector. During a traineeship, you will develop management and leadership skills as you will be trained to supervise multiple colleagues, either by supporting the managers or even act as a junior manager yourself. This will boost your resume, and makes a management traineeship ideal for students and graduates who are motivated to achieve a management role in their future career. Traineeships in Asia are available for a minimum of 6, and a maximum of 18 months. On average, you will work for 40-48 hours a week (6 days per week), potentially working different days and hours per week.
Fields of study
At Stage-Asia we offer internships and traineeships in nearly every possible field, for every level of university education. While all programs take place at hotels or resorts, it is possible to participate without a hospitality background.
F&B service, bar, and restaurant operations
Reservation
F&B department management
Sales
Restaurant management
Sales & marketing
Bar management
PR & communication
Sommelier
Recreation
Kitchen operations & management
Training and development
Events & banqueting management
Human Resources & administration
Rooms division management
Executive office
Guest relations management
SPA & wellness center management
Revenue management
Can't find your field of study or expertise? Feel free to contact us via info@stage-asia.com.
Housing
Stage-Asia will arrange suitable housing for you at our destinations in Asia. The housing will be offered by the company you'll be working for. In most cases you will stay at the staff accommodation free of additional costs. Rooms are shared (separate male and female housing). There will be a free shuttle between work and housing. It is also possible to arrange your own housing.
Apply now!
You can apply for an internship or traineeship program in Malaysia at any time. However, it is advised to apply at least 2 months in advance - preferably 5-6 months – before the start of your program to make sure everything's set up properly and you're fully prepared. Enroll today for one of our programs by filling in the application form. Afterwards, one of our team members will reach out to you within 24 hours to plan a free-of-cost Skype conversation.
If you have any specific questions about one of our programs, you can reach us via info@stage-asia.com or call us via 020 682 30 26.
27-04-2023

We are hiring!

We are hiring! Are you interested in working at Stage-Global in Amsterdam? We currently have the following…

26-09-2022

Stage-Global Information Sessions Walk In!

We are organizing a walk-in information session at the Stage-Global office in Amsterdam. You can register…
Finance

Are you looking for a challanging Finance internship? We have a great opportunity available in Thailand! Requirements: Enrolled University students or recent graduates Advanced/Fluent/Native English…

Details

Marketing

We are offering a fantastic Marketing internship in Vietnam. Chech out the following description: Requirements: Enrolled University students or recent graduates Advanced/Fluent/Native English speakers…

Details

Details
Callback request
Leave your number here and we will contact you as soon as possible.
Prefer USA?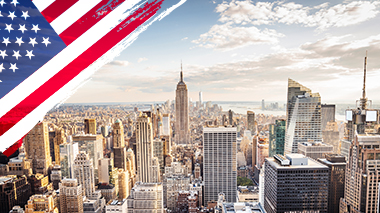 Go to Stage-USA
Prefer Australia?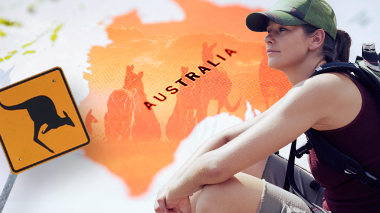 Go to Stage-Australia